The Singapore Maritime Institute (SMI)
data: May 09, 17
views: 2233
The Singapore Maritime Institute (SMI) is a joint effort by MPA, the Agency for Science, Technology and Research (A*STAR) and the Economic Development Board (EDB) in partnership with local Institutes of Higher Learning (IHLs) and reflects Singapore's continued commitment to the maritime industry. The SMI aims to develop strategies and programmes related to the academic, policy and R&D aspects of the maritime industry. Key focus areas of the SMI include sectors such as shipping, port and maritime services, as well as offshore and marine engineering.
The SMI will coordinate and align the strategic activities of the various maritime institutes established at our local IHLs. It will work towards attracting renowned academics and researchers to base in Singapore and groom the next generation of local maritime academia talent. It also aims to increase the pool of maritime-trained students and professionals in Singapore. The SMI will also encourage more industry R&D projects to be undertaken in Singapore.
As a whole-of-Government approach, the agencies have committed to fund initiatives through the SMI. The setup of the SMI will strengthen Singapore's manpower, research capabilities and enhance overall competitiveness.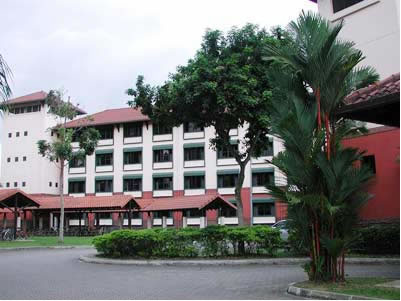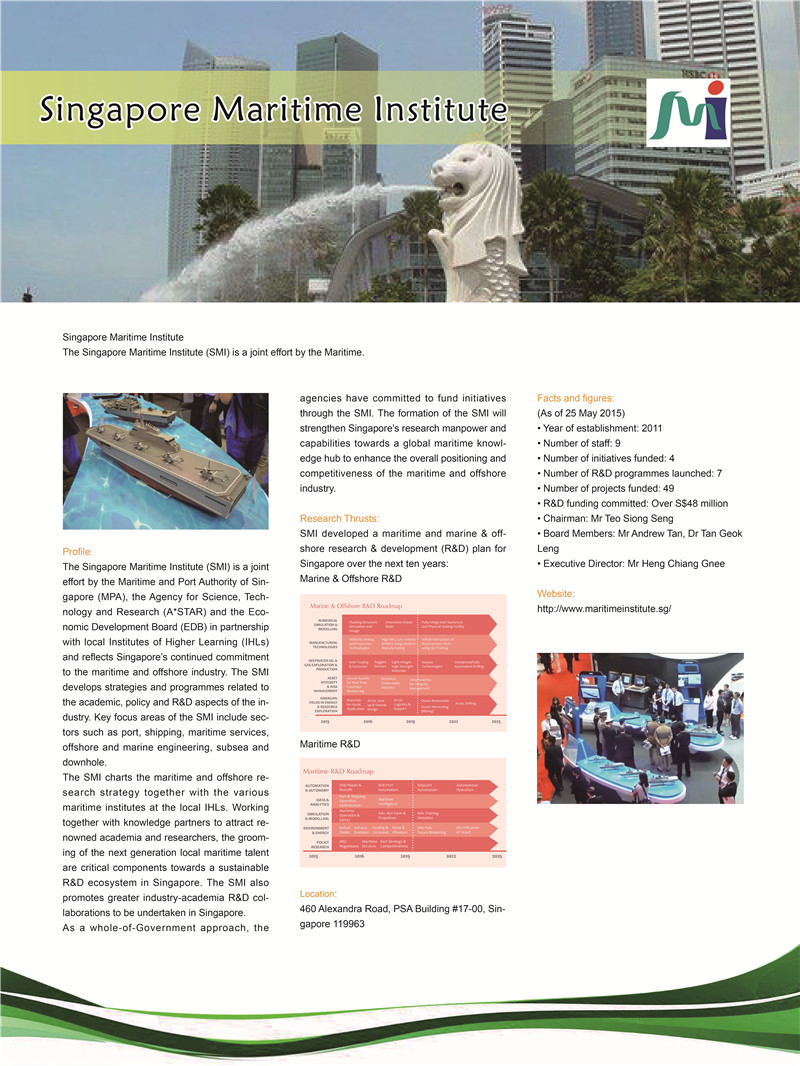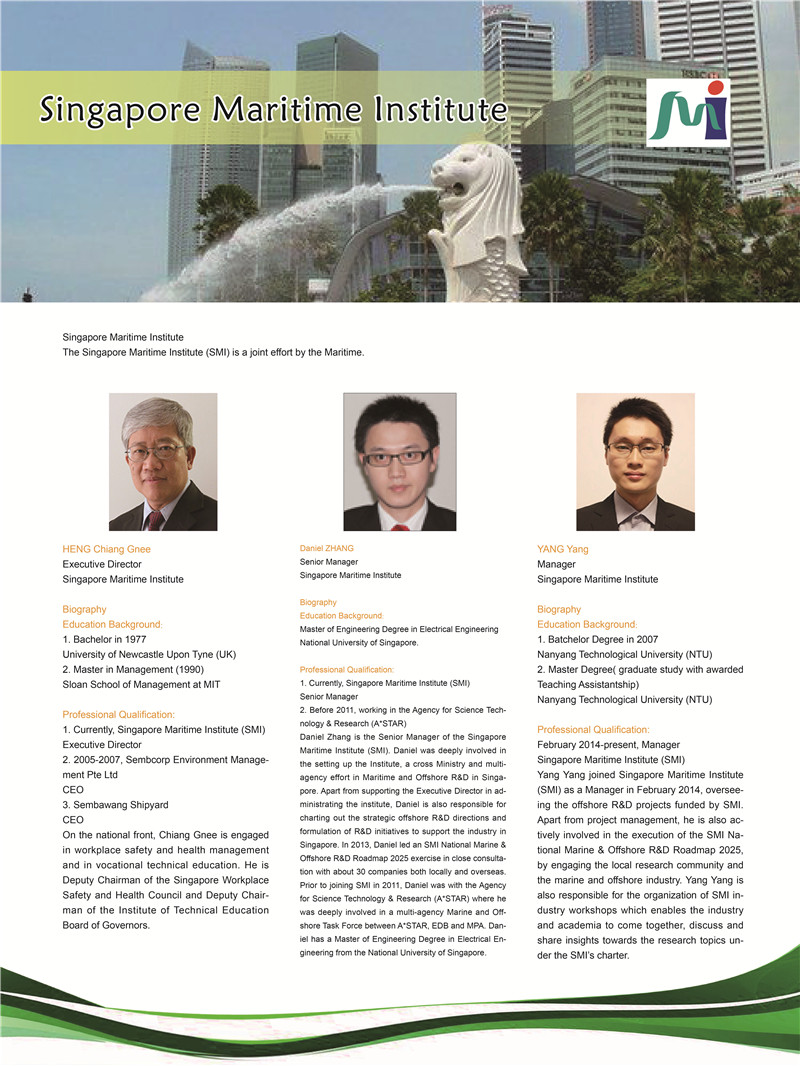 https://www.maritimeinstitute.sg/